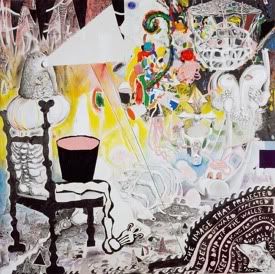 I first met Trent when I was studying at Rutgers. We bonded over tofu. My family having mainstreamed it in the 80's, his commitment to telling the story of the parallel universe of the "mounds", half people half plants, and their adventures with vegan tofu eaters. For me, his work is an inspiration to the detail and depth with which artists are able to communicate the worlds they see, or want to see. Trent is a masterful story teller, the kind capable of evoking a time when history was carried through myth.
To learn more about Trenton Doyle Hancock and his work click here.
Trenton is represented by the
James Cohan Gallery
in New York City.